How to Open a Shopify Store? 6 Simple Steps
Shopify is one of the easiest e-commerce platforms to set up for your business. You don't need to have any programming or design skills. Besides, it has a variety of themes and apps for customization and management. In order to open your e-store on Shopify, you can follow the steps below:
1. Sign up for a Shopify account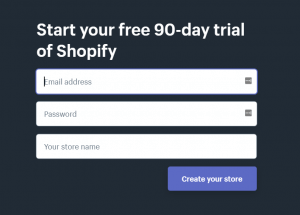 With Shopify, it is easy to create a simple online store, as you don't need to get a server and a developer to customize and maintain it. So, the first step is to go to shopify.com and click Start your free trial. You will only need to enter some basic details about your store and yourself, and your account will be ready in no time.
2. Start adding your products
If you are not ready to choose a theme for your website and come up with a domain name yet, start by adding products you are going to sell. Just click the button Add product and fill in all the necessary fields. Alternatively, you can import products from a CSV file. There are some product details which you should never forget to add, such as good-quality product images and detailed product descriptions including colours, sizes, materials and other essential characteristics.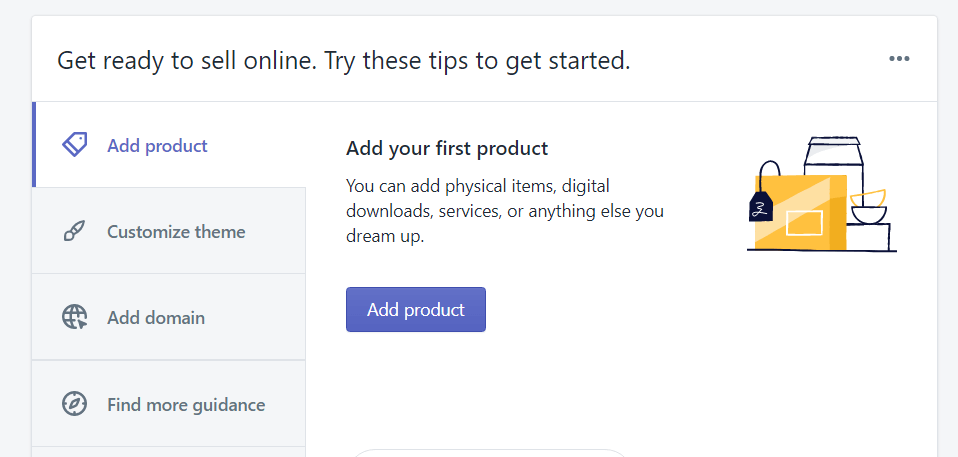 3. Choose a domain for your e-store
Now it's time to select your domain name. Bear in mind that your domain name should be easily recognizable by your customers. To purchase a domain through Shopify, click Add domain and then Buy new domain. It can be renewed every year.
In case you have already purchased a domain from another provider, don't worry, as you can easily connect it to your Shopify store. After clicking Add domain, you will also see buttons Connect existing domain and Transfer domain. The latter means that you can transfer your existing domain to Shopify. For more information, check this Shopify guide.
4. Choose a theme and customize your e-shop
After adding the products and choosing a domain name, you can customize your e-shop and its design accordingly. On the main admin page of your Shopify account, find and click on Customize theme. There you will be able to select a free or paid theme for your online shop, choose colours, insert your logo, change the header, footer and more. Moreover, you will be able to preview how your website looks on both desktop and mobile.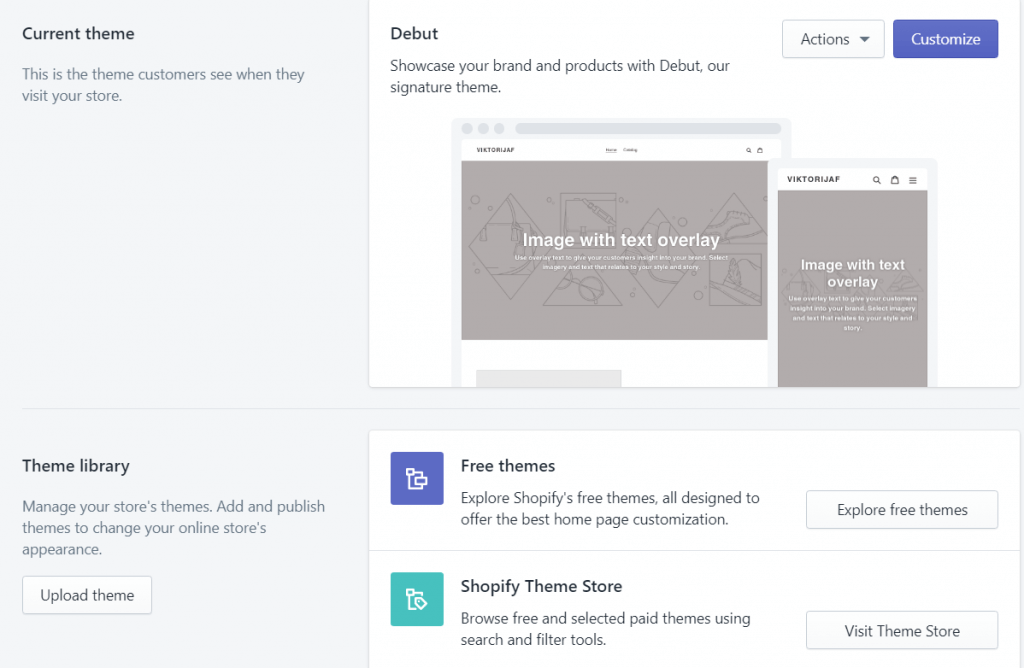 5. Add all the necessary pages and policies
What is left to add to your website now? Policies. You should not forget to add all the essential pages:
Purchase terms and conditions;
Delivery terms and conditions (delivery terms, pricing and time);
Payment refund terms and conditions;
Privacy policy/Personal data processing rules;
About us page with the company name, registration address and registration number;
Contact page with a customer service phone number and email address or contact form.
To perform better in search engine results, your Shopify store needs not only detailed product descriptions but also well-optimized content pages. They will make your website more discoverable. To create a page, go to your Shopify admin panel, choose Online store -> Pages and click on Add page.
6. Integrate a payment gateway
Cardinity offers a payment gateway which can be easily integrated with your Shopify store setup. Follow the integration steps below:
Sign up for your Cardinity account.
Go to this link and login to your Shopify store.
In the next window, you will see information about the Cardinity payment gateway. Click Install payment provider button to proceed.
Then you will need to select Pay by Credit/Debit Card plugin in the third-party payment providers list.
Look up your Cardinity Project ID and Project Secret values in your Cardinity account. Finally, click the Activate button.
You can also find a complete guide on how to integrate a payment gateway on Shopify here: https://cardinity.com/developers/module/shopify
Congratulations! If you have followed all the steps in this guide, you are all set up and ready to accept payments on your website.
To get more information and help with your Shopify online store, go to the Shopify manual.
---
Open a merchant account for free
and start processing payments with Cardinity!
---