How to Choose a Payment Gateway? 9 Decisive Factors
Searching for the best payment gateway or the best payment solution for your project? Keep in mind that what is best for somebody else is not necessarily best for you. 
In order to select a perfect payment gateway for your business, you need to take into account some vital aspects.
1. The country where your business is registered
First of all, you should check the list of supported countries that a payment service provider works with. If your country is not on the list, then you should look for another solution.
2. The risk level of your business
Not all industries and activities are equally supported by financial institutions. There are low and high-risk businesses as well as prohibited businesses. Payment service providers differ in their risk appetite. Some work only with low-risk businesses, some accept all types of risk. You should be aware of your business' risk level when applying for payment services.
3. The type of your legal entity
You need to make sure that your legal structure can be accepted. There are payment service providers that work only with partnerships and companies. If your business is a sole proprietorship, not all providers will be willing to work with you.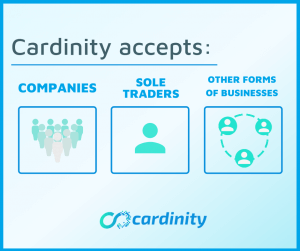 4. Integration possibilities
To accept online payments from your customers, your website has to be integrated with a payment gateway. So, one of the decisive factors is the e-commerce system your website is built on. For example, if your e-shop is built with WooCommerce, you need to make sure that the payment gateway offers integration with this platform. Do not forget to check for the payment gateway API guide which will assist you in integration.
5. Supported countries and currencies
If you do not limit your target audience and want to reach as many customers as possible, choose a payment gateway that processes card payments worldwide. Check the list of accepted currencies and make a decision according to your needs.
6. Supported payment methods
More payment options mean more customers. Still, the most popular payment method is credit and debit cards. Don't lose to your competitors and offer card payments. In many European countries, debit cards are more common than credit cards, so it is beneficial to accept both of them on your website.
7. Security and fraud prevention measures
Your payment service provider must establish a secure environment for payment processing. Look for a payment processor with the highest level of PCI DSS (Payment Card Industry Data Security Standards) compliance which means that the provider takes the protection of funds very seriously. The provider should also offer an additional layer of security – 3D Secure. It is a tool which helps to authenticate genuine cardholders and minimizes fraudulent transactions.
8. Payment gateway features
You should also choose a payment gateway that will provide you with the necessary features. It is convenient to have all payment services under one roof. For subscription-based or membership-based services, you need recurring payments. For charging returning customers, you need one-click payments. So, make sure to ask whether the features and services you want are offered. 
9. Customer support
Last but not least, it is useful to have responsive and friendly customer support representatives who are always ready to help you by email and phone.
You can choose Cardinity to be your payment solution. Cardinity offers payment gateway and merchant account services for a competitive price to various online businesses registered in the European Union and European Economic Area. We offer global credit and debit card processing for companies, partnerships and sole proprietors. For more information about our payment processing services, visit our website. Hope you will find the best payment gateway solution for your business!
---
Open a merchant account for free
and start processing payments with Cardinity!
---